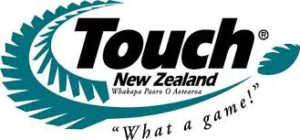 We are looking to recruit for a newly created position – Insights & Evaluation Lead.
The Insights and Evaluation Lead (IEL) will be our in-house specialist responsible for the development and delivery of the organisation's insights and evaluation work programme.
The purpose of the insights and evaluation programme is to consistently use evidence to influence decision making at multiple levels of our organisation.
This is to ensure that there is a strong base of evidence to inform and meet strategic direction as well as continuously improve practice and demonstrate impact.
This full time role reports to the Touch New Zealand Sport Operations Manager and will be based at our Mt Wellington office in Auckland.
If you are interested please apply with your covering letter and CV by 4pm Friday 5th August 2022 to cas@touchnz.co.nz attention Jackson.