Accounts/Games Delivery Administrator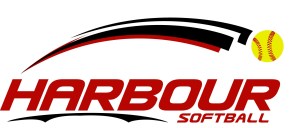 Hours: Seasonal
Sep-Mar 35 hours per week
Apr-Aug 8 hours per week
Contract: Fixed-term – Seasonal (with scope to extend pending Funding)
Looking to work in the sport industry?
North Harbour Softball has a fantastic opportunity for you. We are current recruiting for an Accounts/Games Delivery Administrator to work at the office at Rosedale Park. NHRA is the region body for softball on the North Shore, we manage all aspect of administration for the region and hold several large events at our international quality stadium.
This position is a broad ranging one focusing on accounts and games delivery. The role is responsible for creating and communicating all softball draws, transfers, diamond allocation, and communications with clubs/members. Additionally, the role is responsible for dealing with basic accounts payable and receivable using Xero. As we are small organisation the job also supports the General Manager to keep the operations ticking over. The role reports to the General Manager and there is plenty of scope for flexibility of hours and working from home, especially in the winter time.
Ideal if you have:
• Experience with Office 365, Xero, Sporty, Sport Runner
• Exceptional eye for detail
• Happy working with numbers
• Excellent communications skills
• Excellent writing skills
• Love sports: bonus points if its Softball!
• Keen to learn and grow within the sports industry
We will provide training for Office 365, Xero, Sporty, Sport Runner for the right candidate.
Please send your CV and Cover letter to office@northharboursoftball.co.nz if you would like to be considered for the position.
Candidates will be expected to start early/mid September.