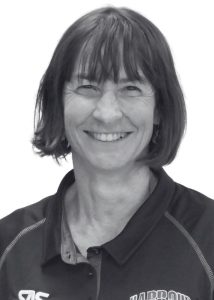 Bridget joined the Harbour Sport board as she believes in the multiple benefits of sport and physical activity across all ages and all levels of participation and sees the opportunities this creates to support the hauora of our entire community. 
She has a background in physiotherapy and biomedical physiology and has undertaken research into hypertension, heart disease, diabetes and obesity. Currently her physiology is applied to anti-doping and the protection of clean sport. Bridget is also on the boards of Helensville District Health Trust and Canoe Slalom NZ and has been recognised as a Top Diverse Emerging Board-Ready Director by the Super Diversity Institute. 
She is a strong advocate for and resident of the Kaipara region of our community and enjoys being active in our beautiful outdoor playground.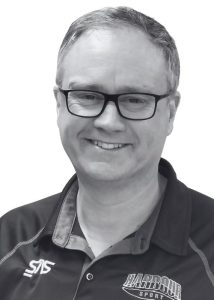 Bevan Miles - Trustee
Bevan is a long-time North Shore resident (for all bar 1 of his 40-odd years) and passionate about both the region and sport.  With his playing days largely behind him, Bevan has enjoyed contributing to a number of sporting organisations through volunteer and governance roles and is looking forward to continuing that contribution on the Harbour Sport Board.
For his day job, Bevan is a lawyer and a partner at Chapman Tripp, where he leads the national tax and risk advisory service lines.  When he has some spare time, Bevan plays the odd round of golf, likes to travel (when that was still a thing) and loves spending time with his wife and two kids.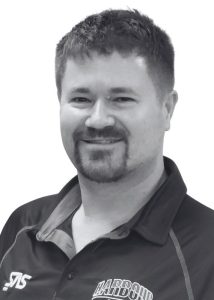 James Kemp - Trustee
James comes from a strong financial background, particularly in sports administration and he was previously CFO at NZ Rugby League and the Commercial Manager of Auckland Cricket. He has a Commerce degree from the University of Auckland and a Sports and Recreation degree from AUT University, and has spent 5 years in the UK working in contract finance.
On the field, James has played at a social level in football for Glenfield Rovers and cricket for North Shore, and also participates in various orienteering adventure races and running events.
Outside of his passion for sport, James travels extensively and enjoys getting off the beaten track through hiking and camping.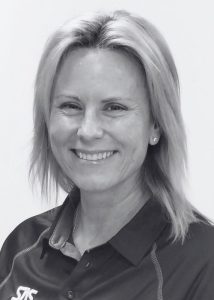 Megan Bates - Trustee
Megan is an experienced Senior Finance Leader in the legal, telecommunications, wholesale and retail sectors in New Zealand, most recently holding the Chief Financial Officer role at law firm Dentons Kensington Swan.
Megan began her Chartered Accountancy career at PWC in New Zealand before moving to the retail sector with Carter Holt Harvey, qualified as a Chartered Accountant through the Chartered Accountants Australia and New Zealand and holds a Bachelor of Management Studies with Honours from the University of Waikato.
Megan and her family returned to the Shore in 2016 after an eight-year stint in Tokyo Japan where two of their three children were born while her husband Steve played rugby for Toshiba. Sport is a passion of the Bates family and weeknights and weekends are spent on the side line and bleachers of the rugby, netball, tennis, and basketball courts of the North Shore, with a bit of mid-week golf for Megan thrown in for good measure.
Megan was appointed a Trustee of Harbour Sport in March 2023 and is member of the Audit and Risk Committee.
Charlie Wang - Trustee
Charlie comes from an information technology background where he had the opportunities to work on many large scaled technology projects in multiple hands-on roles, with both consulting capacity and In-House IT commitments for tech start-up, local governments, consultancy and the FMCG industry in New Zealand.
Charlie has been an active supporter for his local residents' communities, disability communities, local sport clubs on the shore and has been serving on his kids' local school board for the last four years. Passionate about sports from a young age, he's now a keen volunteer for the sports opportunities his two kids are taking on.
Very proud of his Chinese cultural background, Charlie is committed to contributing to Harbour Sport with his governance experience, technical knowledge and cultural diversity understanding to make positive impacts to our local sporting organisations.
Malcolm is a highly motivated, energetic, passionate and well-rounded Leader with specialised Sales & Marketing skills.
He has an absolute passion for success and development through best practice and constant improvement.
A proven achiever with a great sense of humour and loads of enthusiasm, he is excited to be working on a board level where it is all about sport and giving back to the community – something he is passionate about!
He is currently the Country Manager at UMS (NZ) Limited (Urban Maintenance Systems). Previous recent roles included General Manager Sales and Marketing at OCS (Global Facilities Management Company and NZ's largest and number 1 cleaning company) his major challenge being to develop and execute a customer-led strategy to grow the business of an exceptional operationally led organisation which has the opportunity to improve its customer focus, Head of Business Development at Turners & Growers where he developed entirely new revenue streams and initiatives, and Contract Sales Director for The Shopping Channel, initiating systems, processes, offerings or tools from a blank canvas.
Maria is a young and enthusiastic addition to the board, passionate about young people and the Pacific community in North Harbour. A proud Samoan woman, she currently works as a solicitor in Auckland Council's Litigation & Dispute Resolution team. Maria also serves as the Deputy Convener of the Auckland Young Lawyers Committee and earlier this year was inducted into the Asia New Zealand Foundation's Leadership Network.
Maria has a love of community & sport, having represented both Australia at the underage level in netball, and captaining the New Zealand 23/U Indoor Netball team at the World Indoor Netball Championships in 2018. She hopes to use her love of sport & physical activity as well as her passion for minority communities to champion better wellbeing outcomes for all.
Sheryne has more than 10 years of experience in the sport and recreation sector, including working as a Sport and Recreation Consultant and in a Regional Sports Trust. Currently, she is a Service and Asset (Open Space) Planner at Auckland Council.
She is passionate about improving cultural diversity in sport and recreation, increasing Asian participation in sport and recreation through cultural intelligence, and increasing the number of Asian females in the sport management space. She has her Master of Business, majoring in Sport Leadership and Management. Her thesis focused on a sport facilitator's cultural intelligence and how it influences Chinese sport and recreation participation.
In 2019, she was listed by the Asia New Zealand Foundation Te Whītau Tūhono as one of the 25 Young People to Watch awarded for her involvement in Chinese and Asian sport leadership and policy development.
John Marsden, QSO, JP – Kaumatua
Rev John Marsden was awarded a Companion of the New Zealand Orde of Merit (CNZM) at the Queen's Birthday Honours 2019 awards. He already holds a Queen's Service Order (QSO) and is a Justice of the Peace (JP).
John was raised in Kaiwaka and has been part of Te Uri O Hau/Ngāti Whātua life for his entire existence. Ōtamatea Marae has been his place of growing up. He attended boarding school in Auckland for his educational pursuits followed by further tertiary study at Auckland University.
John has worked in various areas of employment which has taken him all over Aotearoa in the field of banking, education, tertiary level of health and primary health. John has two daughters although lost one to cancer over the past two years. He is passionate about providing support, and advisory/leadership to whānau of all ages. John's aim is to particularly ensure our iwi, hapū, and whānau are given the best opportunities in this present environment to improve life experiences for all our tamariki and mokopuna.
John is now semi-retired, but still heavily involved in the church and its related ministry work.
Interested in Being on the Board?
If you are interested in working together, send us an inquiry and we will get back to you as soon as we can!