More People in our Community Walking and Getting Fit!
We offer great events in the area to promote walking outdoors as well as indoors.  Every step counts to keep us healthy and fit!
Join Us for a Walk!
Asian Community Walking Group – Weekly on a Monday and Wednesday @ 9am from Harbour Sport.
For more info, contact Dave Zhu: davidz@harboursport.co.nz or 021 422 055
Kaipatiki Walking Group– ALL WELCOME. Every Tuesday morning from 10am. 45mins-1hour easy walk. Different locations every week in the Birkenhead – Beach Haven areas.
For more info, contact Naomi Stewart: naomis@harboursport.co.nz or 027 700 5400 
Albany Walking Group- ALL WELCOME. Every Thursday morning from 11.45am- 12.45pm. 45 minute guided walk. Different local locations every week. Suitable for all ages and fitness levels.
For more info, Contact Natalie Powell: active@harboursport.co.nz or 027 0866 4720
Organised Walking Groups
Group
 Contact  Person
Contact Details     
Details
North Shore
Aberdeen Road Walkers,
Campbells Bay
Patsy Hulse
(09) 410 9353
4 – 5pm Saturdays
Bush Walk and  Talk
Kapatiki project *See details
(09) 482 1172
admin@kaipatiki.org.nz
TBC
North Shore Tramping Club
Katy Johns
John Lambs
442 1204
410 5211
See website – www.nstc.org.nz
Devonport  Walkers,
Devonport
Pat & Jim McKay
(09) 445 2743
jpmckay@xtra.co.nz
Tues and Thurs 9am, Sunday 8.30am. Meet outside Caroline Sill's shop. Walk for 1hr and then go for coffee. Age range 60-80yrs+
East Coast Bays Walkers,
Browns Bay
Pam Mattson
(09) 302 4882 or
021 268 4154
pamelajmattson0@gmail.com
Tuesday & Friday every week. Meet in Glen Rd most days. Different routes planned by members. Also available: social activities, like bus trips and weekends away.
Mairangi  Walking Network,
Mairangi Bay
Paula Cole
(09) 444 6435
annepaula@xtra.co.nz
Every day except Thursday. 9am start except on Saturdays (8.30am start). 1hr duration.
North Shore Diabetes  Support Group
Dave or Penny
Sue Pearson

(09) 476 7447

(09) 449 2221

Every 2nd Sunday afternoon.
Northcote  Walking Group
Bernie
(09) 410 5700
bernie@pringle.co.nz
Alternate tuesdays. 9.30-10am start. Walks aroudn the North Shore area. Car pooling to different routes availble. Walks are planned half yearly.
Torbay Walkers,
Torbay
Lorna Stewart
(09) 473 8731
mjljstewart@slingshot.co.nz
Wednesdays 4-5pm. Meet at Torbay Bus Stop.
Walkers and Talkers,
Campbells Bay
Brenda Gray
Dorothy Ensor

(09) 410 4019

(09) 47 86702

Wednesday mornings at 9.30am for ~1hr. Usually around Campbell's Bay area. Program is sent out to participants every few months. Coffee afterwards.
Womens  Outdoor Pursuits  Inc
Anne Lindsay
(09) 480 5424
Runs introductory courses quarterly. Tues & Thurs 9.30am start, Sunday 10am start. Voluntary organisation, with Mountain safety leaders. For more info visit website: www.wops.co.nz
60's up Movement, Torbay and Browns Bay

Jan Elliot

Josette Westcott (President)

(09) 473 3811
j.eckurit@outlook.com(09) 479 8159
Walks every Wednesday at 9.30am for 60s up movement members only. Additionally, once a month is gold card day, where they take trip to somewhere new for their walk.
Rodney
Ariki Walkers, Snells Beach
Ivan Melville
(09) 425 4999
ivanlyne@paradise.net.nz
1st and 3rd Monday of the month. Short walk on the 1st Monday, longer walk on the 3rd Monday.
Monday Walkers, Snells Beach
Lyne Melville
(09) 425 4999
ivanlyne@paradise.net.nz
Meet opp library 9am Monday. 1hr walk and then coffee.
Helensville Walkers, Helensville
Janet Heron
(09) 420 8773
Tues 8.30am. Meet Comercial Road
Hibiscus Coast Y's Walkers
Kevin Tiller
(09) 426 6461
Sunday mornings, and Wednesday mornings and afternoons.
Leisure Walkers
Pam Jordan
021 1366 129
Every Thursday morning 9.15am, 6 month program, can be emailed or pick one up from the leisure centre. 50yrs+
Albany Mall Walking Group

** This programme is currently not active
You are invited to attend the Albany Mall Walking group. Come and join us! It's the perfect start of a journey towards a happier, healthier lifestyle!
FRIENDS ARE WELCOME!
If you wish to bring a friend who is not already on Green Prescription, bring them along and we can sign them up for free. 
There will be an option of two routes:
Indoor route – shorter, lower intensity
Outdoor route – (weather permitting) longer, slightly higher intensity
Whether you're an experienced walker or you're just getting in to it, come along and try it out!
S.T.E.P. Albany – Scavenger Hunt, Albany Mall
** This programme is currently not active
Congratulations to all the participants that completed the STEP Albany Scavenger Hunt!
We hope you found it fun.
Also, a big thank you to Shoe Clinic in Westfield Albany for assisting in one of the challenge stops.
Here are some happy snaps from the activity…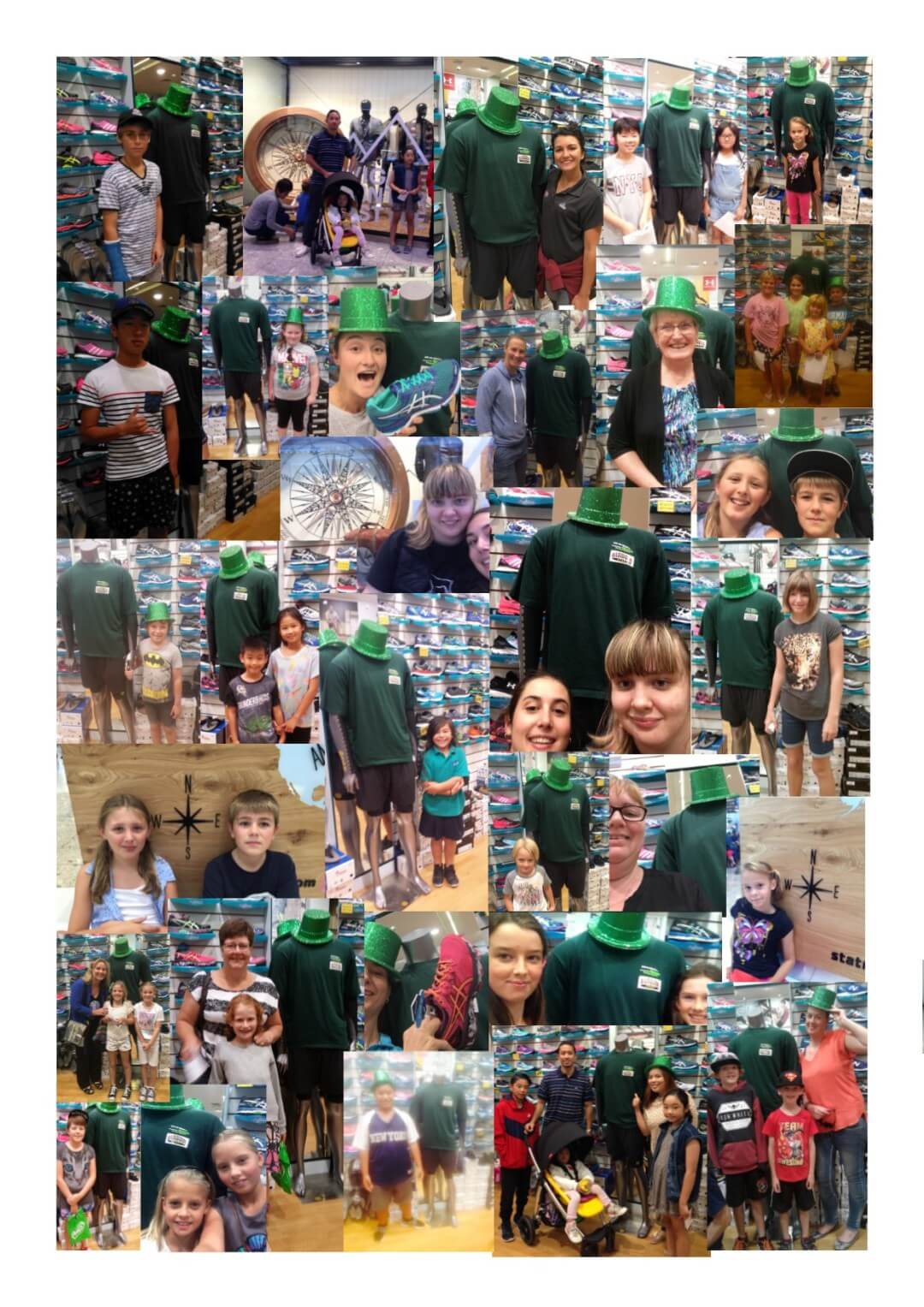 Latest Resources and News
Aktive are looking to recruit multiple Healthy Active Learning Community Connectors who will work directly with selected primary and intermediate schools and their communities across Auckland. The Healthy Active Learning Community Connectors will play a critical role...
read more