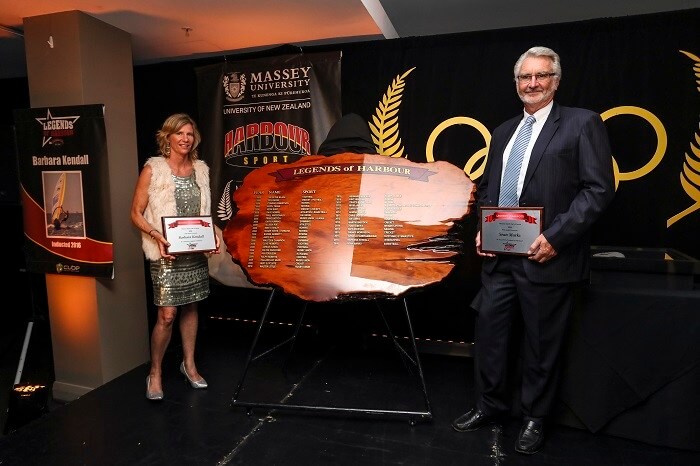 Legends of Harbour Sport
To recognise outstanding sporting achievements by Harbour athletes and coaches who have made a significant impact on our sporting heritage.
A legend is a person who has contributed to the Harbour Region and made an impact on the community through their sporting achievement.
Congratulations to our 2022 Legends of Harbour Sport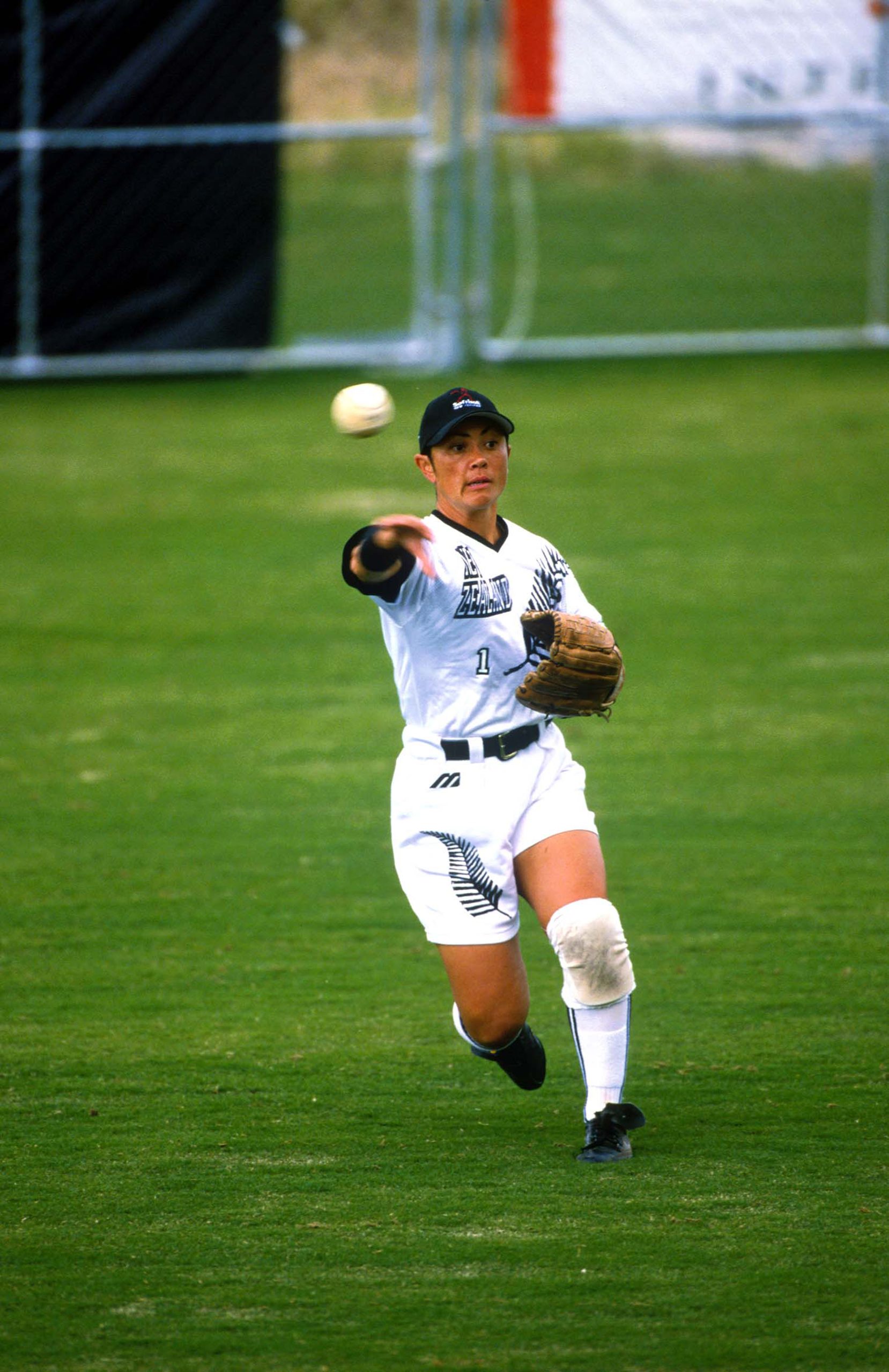 JACKIE SMITH
Jackie Smith, Te Aupouri – Olympian Number 847
2015 Inductee into the New Zealand Softball Hall of Fame and 2022 Inductee into the World Baseball and Softball Confederation Hall of Fame. 
Jackie's family is steeped in softball with her parents both involved in the game of softball and recently being honoured with the Bill and Manu Smith North Harbour Umpires' Lounge named in their honour.
Jackie started playing for the Northcote Softball Club in the North Harbour competition and quickly progressed through the ranks.   
She was a NZ softball representative from 1987 – as a member of the NZ White Sox team competing in the Junior World Championship, in Oklahoma City, in 2022 through to 2005 when she played in the NZ White Sox Team at the Olympic Games in Sydney, Australia. 
Jackie was a member of the NZ White Sox in 1990 in Illinois, USA when they won the silver medal on a countback after rain washed out the final – USA being the other finalist. 
In 1991 Jackie was named Player of the Year at the Softball NZ Awards for her on field performances at national events. 
She was a member of the 1994 NZ White Sox World Series team, in Newfoundland Canada, the 1995 NZ White Sox team, the 1996 NZ Maori Women's team, the 1997 NZ White Sox team, Co-Captain of the 1998 NZ White Sox team at the World Series in Fukushima, Japan and in 2002 Vice-Captain of the White Sox at the World Championships in Saskatoon, Canada. 
Jackie was known as one of the fastest women's players in the White Sox team.  At the Sydney Olympics she stole 4 bases during the tournament (no-one else had met or exceeded this standard at the time).  This record was only broken in 2004 when Natasha Watley, USA Olympian stole 5. 
Jackie has continued to be involved in the sport of softball, as a player and Assistant Coach of the White Sox and is a Sky Sport and now Whakaari Maori TV commentator.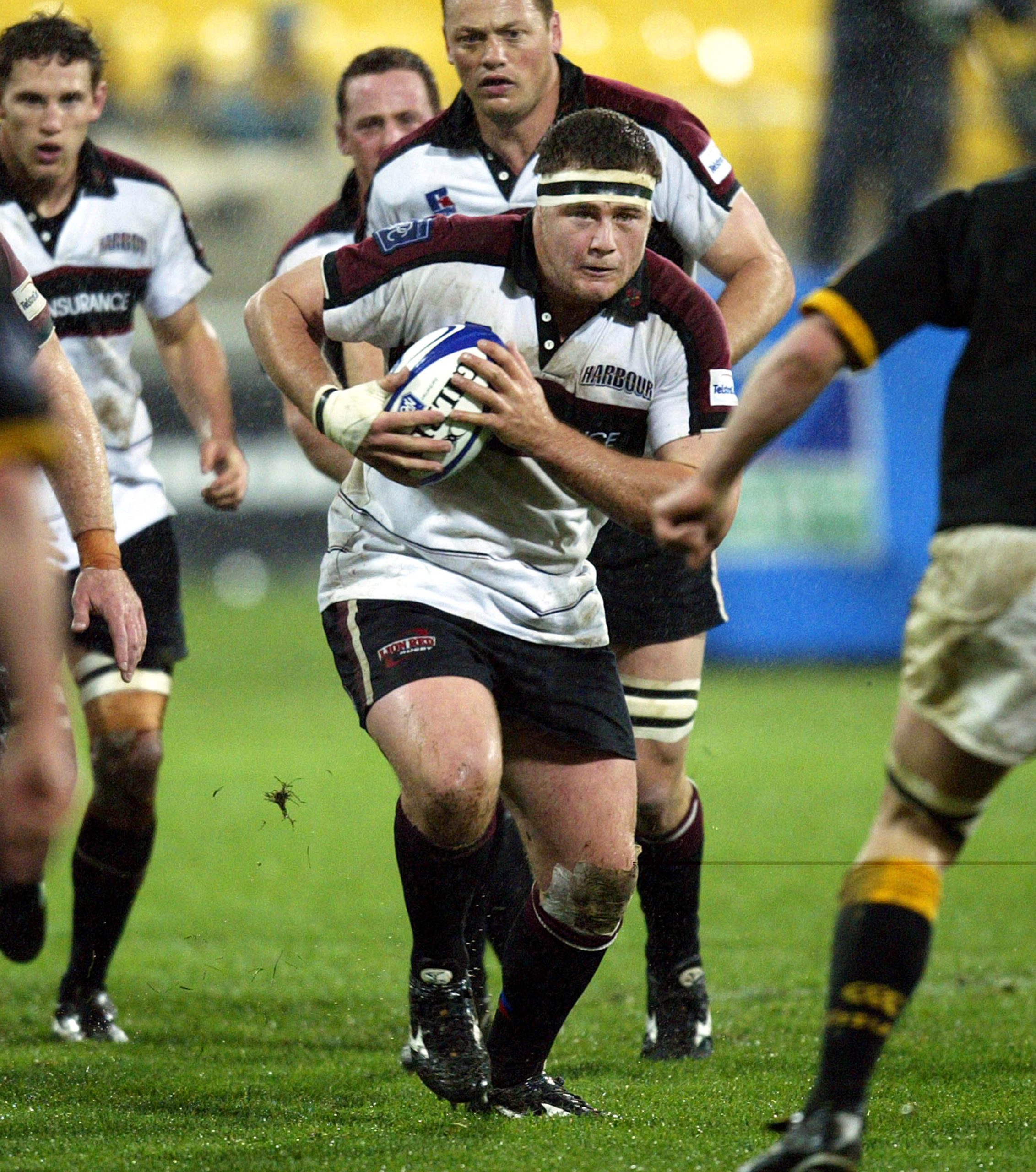 TONY WOODCOCK
All Black # 1025 A Loose-head prop, Tony debuted 2002, played 111 Tests (the most capped All Black prop) and scored  8 test tries including New Zealand's only try in the 2011 Rugby World Cup Final against France – becoming the first All Black prop to score a try in a Rugby World Cup final, and only the second prop ever to do so. Tony was a key member of the 2011 and 2015 Rugby World Cup winning squads and one of only 20 players to have won multiple Rugby World Cups. 
Tony played 137 games for The Blues – second most capped player in Blues history. 12 games for The Highlanders and 54 games for North Harbour – including the historic successful Ranfurly Shield challenge against Canterbury.
Tony played his last match in October, 2015.
Statistics, however, do not reveal the type of person Tony is so I reached out to a couple of his All Black and North Harbour team mates as well as Sir Graham Henry – his AB coach from 2004-2011 to get some inside knowledge.
Anthony Boric – North Harbour; Blues; All Blacks 
I had the pleasure of playing rugby with Woody for around ten years and I can't think of anyone else that I would rather lock down with in a scrum. It was always a pleasure to scrum behind Woody because you knew you weren't going backwards ever. He had pure man strength which was something that couldn't be coached. There was no smack talk or over the top carry on, he just quietly went about his business on the field destroying his opponents.
Aside from obviously being a great player, he is an even better person and happiest being away from the rugby spotlight. Whether its spending time with the family, being on the farm, hunting or having a few beers.
Woody is the most down to earth and humble person you could ever meet. I'm very lucky to be able to call him a teammate and a friend.
Graham Henry – AB Coach 
Talking to Crono (Mike Cron – recognised as being one of, if not the best Scrum Coaches in World Rugby) Woody was the best LH prop in the world but never ever thought that. In his 3rd test he made the French go to golden oldies
Woodie had great balance when to drink and when to prop 
Best ever Ted
James Parsons – North Harbour; Blues; All Blacks
Tony Woodcock is one of the most genuine and humble blokes you will ever come across. For everything he has achieved I can't think of a sports person more deserving of such an accolade. Once Woody crossed the white line, whether it be at training or games he was all business. He was uncompromising and ruthless in executing his role within team systems, whilst always willing to share his wealth of knowledge with other teammates. For everything he achieved on the field not once did he make it about himself. He understood and never let the teams he was involved in forget that no individual could have success without the efforts of the other team members.
Woody off the field, in his own style, was just as effective at leading as he was on the field. His relaxed and unassuming nature brought the best out of others around him especially in times of need. Professional sport, particularly in Auckland, is a high-pressure environment that demands success and will be judged weekly via a win or a loss column. The best advice he shared with me early in my career was to not take everything so seriously. Control what you can control and make sure you enjoy all experiences in life as you only get one crack at it. Whether it's the good, the bad, or the ugly there is always something to learn and that's how we improve. This is exactly why Woody achieved what he achieved but more importantly why he made other players around him better, not just in terms of rugby but as people.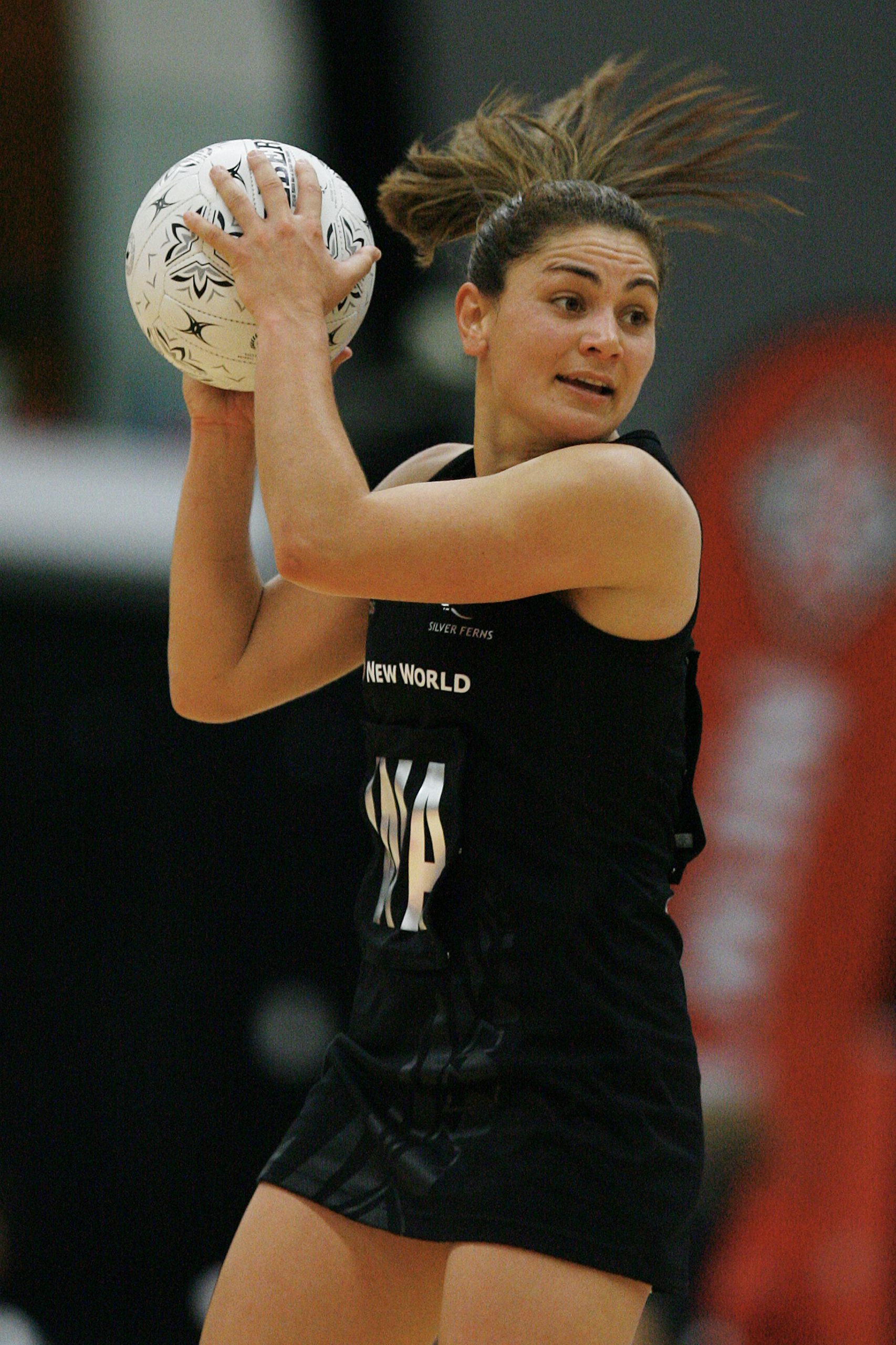 TEMEPARA BAILEY
Temepara Bailey – a legend of the game of netball and a legend of New Zealand sport (welcome Wayne)
After first making the Silver Ferns team in 1996, Temepara had a long four-year wait before celebrating her on-court debut in 2000 against Australia in Newcastle. This was the beginning of a decade of time spent in the Silver Ferns and her status as one of the most influential players of her era.
In 2001 Temepara was selected in the Silver Ferns for the Fisher & Paykel Series against England and Australia as well as the Tri-Series in Australia.  She was also selected in the Silver Ferns for the Netball World Cup in Jamaica in 2003 and the Netball World Cup in Singapore in 2011.  She also represented the Silver Ferns at the 2006 Commonwealth Games in Melbourne and the 2010 Commonwealth Games in Delhi, India where New Zealand won back-to-back gold medals.
Who can forget the 2003 Netball World Cup in Jamaica where Temepara was sent off for two goals in the final for repeated infringing.  I was at the World Cup, and we were all on the edge of our seats as Australia sniffed a chance to snatch victory.  The match was eventually won by New Zealand 49 – 47.  It had been 16 years since New Zealand had won the world title, so the celebrations were exceptional.
An instinctive and free-spirited player, Temepara was an exceptional athlete with a dazzling array of skills who just got better with age through the new era of semi-professional Netball and on the international stage.
Temepara was a key member of the Northern Force and Mystics teams for many years, and in 2011 was presented with the Netball North Harbour Service Award for her outstanding service to netball within the North Harbour region.
It is an honour and privilege to honour and recognise Temepara as a Legend of North Harbour Sport.
1. Athletics Dave Norris 2008
2. Athletics Allison Roe 2008
3. Cricket/Hockey Vera Burt 2008
4. Cricket Ces Dacre 2008
5. Kayak Ian Ferguson 2008
6. Kayak Paul MacDonald 2008
7. Rowing Andy Hay 2008
8. Rowing Barrie Mabbot 2008
9. Rowing Conrad Robertson 2008
10. Rowing Mike Stanley 2008
11. Rowing Keith Trask 2008
12. Rowing Roger White-Parsons 2008
13. Rugby Union Frano Botica 2008
14. Rugby Union Wayne "Buck" Shelford 2008
15. Soccer Adrian Elrick 2008
16. Swimming Malcolm Champion 2008
17. Swimming Gary Hurring 2008
18. Clive Roberts 2008
19. Yachting Sir Peter Blake 2008
20. Rugby Union Hallard Leo "Snow" White 2009
21. Cricket Bert Sutcliffe 2009
22. Yachting Ralph Roberts 2009
23. Rugby League Bernard Tom Hadfield 2010
24. Rugby Union Walter Little 2010
25. Rowing Eric Verdonk 2010
26. Weightlifting/ Bobsleigh Nigel Avery 2011
27. Netball Tracy Shortland 2011
28. Triathlon Hamish Carter 2012
29. Rugby League Gary Freeman 2012
30. Rugby Ian Jones 2013
31. Sailing Chris Dickson 2013
32. Cricket Martin Snedden 2013
33. Weightlifitng Tony Ebert 2014
34. Sailing Roy Dickson 2014
35. Rhythmic Gymnastics Angela Subramaniam 2015
36. Cricket Danny Morrison 2015
37. Windsurfing Barbara Kendall 2016
38. Basketball Sean Marks 2016
39. Sailing Tom Ashley 2017
40. Netball Tania Dalton 2017
41. Pistol Shooting Greg Yelavich 2018
42. Yachting Jan Shearer and Leslie Egnot 2018
43. Yachting Sir Russell Coutts 2019
44. Rugby Hannah Porter 2019
45. Rugby Frank Bunce 2019
46. Lawn Bowls Marlene Castle 2021
47. Rugby Glen Osbourne 2021
48. Yachting Craig Monk 2021
49. Softball Jackie Smith 2022
50. Rugby Tony Woodcock 2022
51 Netball Temepara Bailey 2022