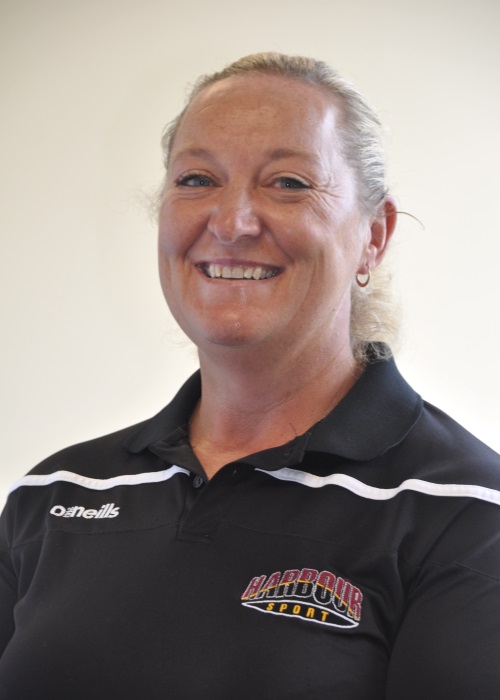 Melanie Sykes
Tu Manawa Manager
The current years funding of Tū Manawa Active Aotearoa funding has been exhausted for sport and active recreation projects, however play projects may be funded, please contact Harbour Sport directly.
The Tū Manawa Active Aotearoa fund draws on our and Sport NZ's experiences administering the Kiwisport Local Community Fund and also accesses insights about the impact of COVID-19 on specific groups. It is for community-based programmes and projects targeting children and young people at most risk of missing out or being less active.
Whereas KiwiSport was a fund only focussed on organised sport participation, the new fund focuses on sport but in addition to play and active recreation.
Tū Manawa Active Aotearoa
Harbour Sport is proud to be partnering with Aktive to manage the Tū Manawa Active Aotearoa Fund on behalf of Sport NZ in the Harbour Region.​​​​​​​
What is the Tū Manawa Active Aotearoa fund?
Tū Manawa Active Aotearoa provides funding for programmes or projects delivering play, active recreation and sport experiences for tamariki and rangatahi. These may be new or already operating.
We know from research that there are some groups who are more at risk of missing out or being less active, including those living with a disability, in higher deprivation communities and girls and young women. Programmes or projects that reach these groups will be prioritised for funding.
 Applicants need to provide evidence, including 'participant voice' to demonstrate that the tamariki and rangatahi who are missing out are genuinely interested in doing the proposed project or programme. This means applicants should make an effort to engage tamariki and rangatahi on what activities they want to participate in and what the barriers are, and provide this information as part of the application.
We welcome applications from a wide range of groups and organisations. Applications now open.
Who can apply?
Please use the diagram below to see if you are eligible to apply.
If you want to apply but do not have legal status, we recommend you consider partnering with a qualifying (legal) entity.
Examples of who can apply:
Hapū, Iwi, Marae, Māori organisations
Primary/Intermediate schools/Kura
Secondary schools/Wharekura
Tertiary Education/Whare Wānanga
Charitable Trusts
Regional or Local Councils
Incorporated Societies
For-profit businesses/commercial organisations and social enterprises
 Examples of who cannot apply:
National organisations that already receive Partnership Investment from Sport NZ
Government agencies and their regional branches (e.g. Ministry of Health, Oranga Tamariki)
Early Learning Services
Professional or semi-professional sports teams and organisations
Individuals
What can be funded?
This is an activation fund to help cover programme or service delivery costs. This includes costs of:
Programme or project delivery (e.g. venue or equipment hire, transport to the event)
Equipment (as part of a programme or project)
Officials, where these are required for the delivery
Delivery staff wages (e.g. activity leader, coordinator)
What cannot be funded?
Costs of retrospective programmes or events (those that have already been completed or held)
Multi-year programmes
Costs associated with professional athletes, professional sports teams, academies or representative teams
Capital costs (eg facility development, playgrounds)
Administration and on-going costs (eg rent, internet, power)
Wages or annual salaries for staff WHO ARE NOT INVOLVED in the planning or delivery of the project or programme
Medals, prizes, giveaways and spot prizes
Applications from organisations who already receive Sport NZ Partnership Investment – except in exceptional circumstances
Coach development costs
How much can I apply for?
HARBOUR SPORT APPLICATIONS
Harbour Sport cannot offer any funding rounds for local applications over $10,000 (this fund is referred to as the Local Fund). This will be reviewed in June 2021 once the new funding allocation for Tū Manawa has been confirmed by Sport NZ.  We will only be offering Fast Fund Applications during this time.
The Harbour Sport Tu Manawa Active Aotearoa fund has been allocated a total of $196,007. The funding allocations will be reviewed in June 2021 by Sport NZ.  Please see above for the current total available.
Fast Fund applications: up to a maximum of $10,000 and can be made at any time until all the funds are exhausted.
Please note that your application must be for a programme or project for up to 12 months (i.e. you cannot apply for costs past a 12-month delivery period).
Please use the link below to apply after reading the guidelines and other information and choose NORTH for the HARBOUR SPORT application.
Auckland Regional Fund via AKTIVE
The Auckland Regional Fund is administered by Aktive.  This is a fund that can be applied for by Harbour organisations that are looking to deliver across more than one boundary (Harbour Sport, CLM Community Sport, Sport Auckland and Sport Waitakere – please see Auckland map with boundaries as reference).  The Auckland Regional fund has $989,271.00 available and consists of 2 rounds.
Regional applications: over $10,000 will be assessed during the year through an initial two funding rounds. These dates are:
Auckland Regional Funding Round #1
Open Monday 24 August 2020 – Monday 28 September 2020 for applications across more than one boundary (CLM Community Sport, Harbour Sport, Sport Auckland, Sport Waitākere)
Auckland Regional Funding Round #2
Open Monday 1 February 2021 – Monday 8 March 2021 (as above).
The Auckland Regional funding amount is indicative and will be reviewed following the first funding round once demand for regional applications can be assessed.
Please use the link below to apply after reading the guidelines and other information and choose AUCKLAND WIDE for the AUCKLAND REGIONAL FUND ONLY.
Before starting your application please read the following: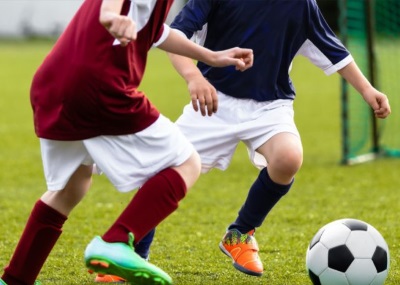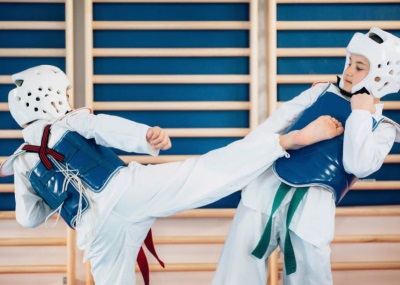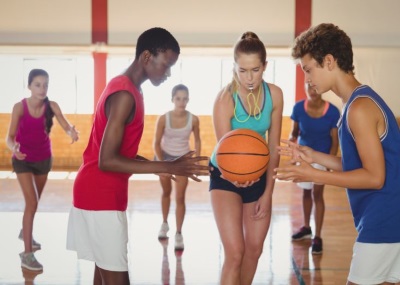 Latest Resources and News
Richie Wong is a current athlete and coach at Olympic Weightlifting New Zealand and also runs his own gym at Functional Strength Olympic. In this conversation you'll hear about Richie's growth throughout his journey to where he is today, his passion for...
read more