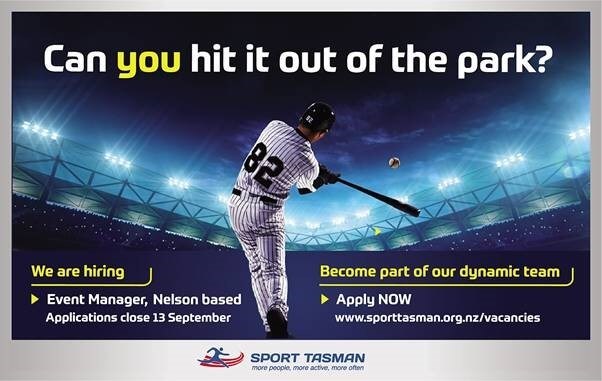 The primary focus of this role is to lead Sport Tasman's Event Initiative.
The role will develop and implement Sport Tasman's event strategies and objectives in line with our strategic plan. This role is to lead, build and deliver on Sport Tasman's current events which cover three key areas: participation events; recognition events; events with significant community benefit for the region.
Sport Tasman is looking for a well organised, energetic and experienced event manager who can raise the bar on events across the Tasman region.
This individual will need to demonstrate a proven track record in event management, engaging the community, sponsors and stakeholders and have exceptional initiative and passion for delivering quality event experiences.
As this is a key role within the Sport Tasman team it will involve strategic thinking and leadership and be expected to contribute to the ongoing development of Sport Tasman initiatives and strategies.
Applications close on Wednesday 13th September 2017