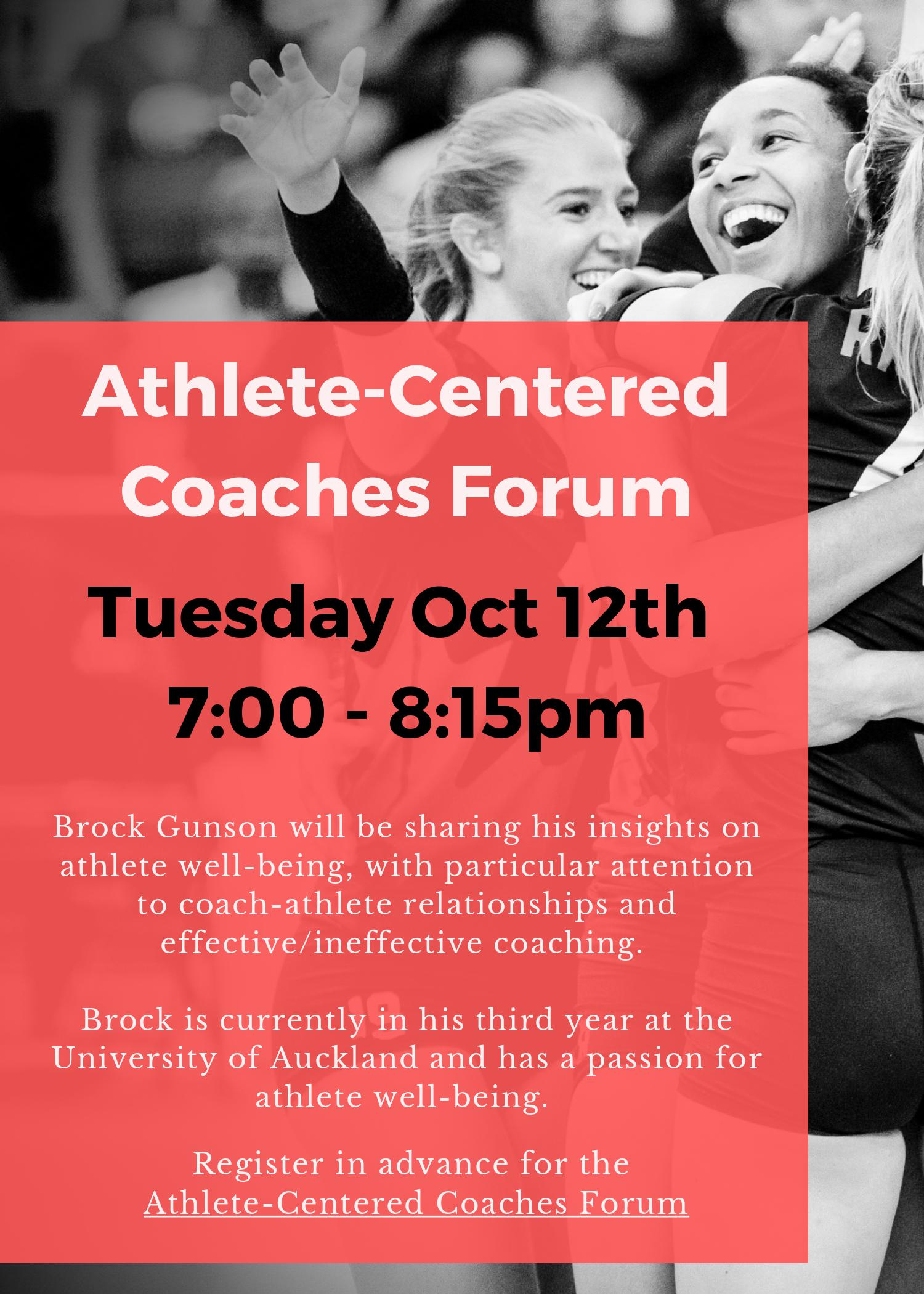 Join us online to hear from Brock Gunson. Shaun Matthews from Harbour Sport will facilitate the conversation. Brock will be sharing his insights on athlete well-being, with particular attention to coach-athlete relationships and effective/ineffective coaching. Brock is currently in his third year at the University of Auckland and hopes to complete a Master's Degree in athlete well-being.
The Athlete-Centred Coaches Forum is an easily accessible platform to share research ideas and stimulate conversation leading to innovation in coaching. This online forum will involve a presenter (who shares ideas) and facilitator (who stimulates conversation).
What will I learn?
In this webinar, you will learn about:
What influences/influencers impact athlete well-being.
Research into effective and ineffective coaching strategies and philosophies
What coaching values can improve athlete well-being.