Harbour Sport are proud to announce that nominations for the 2019 annual Massey University Harbour Sport Excellence Awards are open. The awards recognise exceptional performances and contribution to sport in the North Harbour region.
This is a great opportunity to showcase the outstanding sporting talent in the region. Previous winners include Andy Maloney, Lydia Ko, Shaun Johnson, Lisa Carrington, Tom Abercrombie, Tony Woodcock and Jacko Gill.
This year's awards are being held on Friday, 15th November 2019 at Spencer on Byron. Nominations close on Friday, 27th September 2019 at 5pm and the finalists will be announced on Friday, 11th October 2019 on the Harbour Sport website.
A great night out for corporates to celebrate local sporting excellence. Contact the Events Team to reserve your corporate table.
The Sport Excellence Awards consist of three award categories-
Sport Acknowledgment Awards
The Sport Acknowledgement Awards give each sporting code in the North Harbour region the opportunity to acknowledge an individual who has excelled in their commitment to their sport.
The Sport Excellence Award categories highlight the outstanding performances by individual athletes, teams, coaches, referees/umpires, volunteers and events in the North Harbour region. This category recognises the achievements from one sporting year.
** 3 Weeks Until Nominations Close **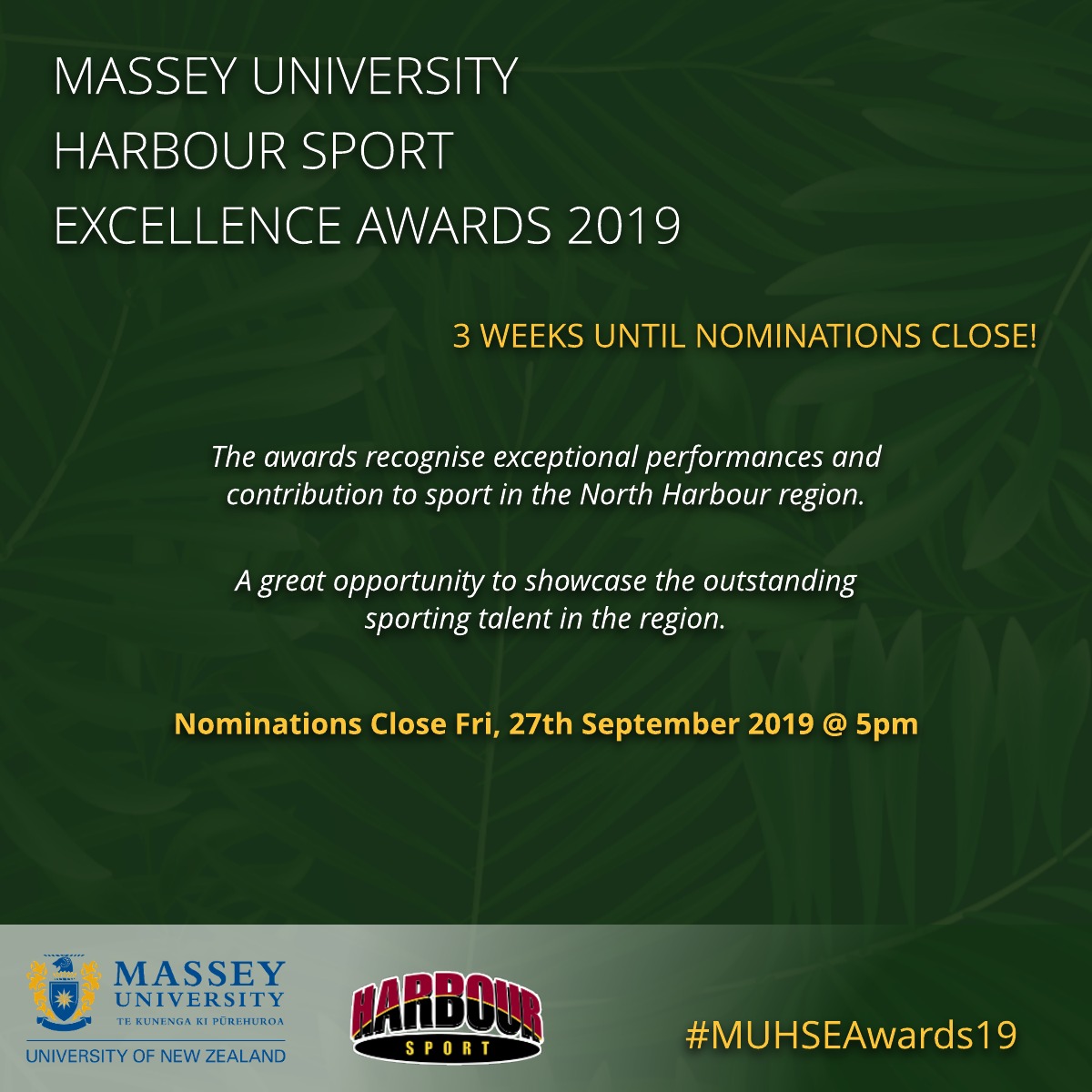 Legends of Harbour Sports Hall of Fame
The Legends of Harbour honours athletes who have achieved excellence at the highest level and have also given back to sport in the Harbour Region. These nominations were put before an independent judging panel and selected based on a set list of criteria. Two athletes were inducted into the Hall of Fame at this year's event who truly were, "Legends of Harbour."