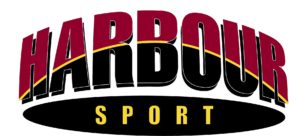 Harbour Sport's vision is to have 'A Community Physically Active for Life' by inspiring, empowering and strengthening the community through sport and physical activity.
Harbour Sport is seeking an energetic and organised individual to join our Community Strength and Balance team with a focus on managing the administration aspect of the initiative.
This initiative is delivered in collaboration with ACC and Waitemata and Auckland District Health Boards, who together with local health and community partners, have committed to work to reduce injuries from falls for older people.
The primary objective of this role is to manage the administration duties of the initiative which includes data entry and communicating with Health Professionals and referred patients.
Harbour Sport is looking for an individual who has a minimum of 3 years' experience in the fitness industry or a related field with an excellent understanding of older people and their needs.  You will need excellent communication skills and be able to effectively converse with a diverse range of people.  The ability to speak a second language (particularly Mandarin or Samoan) would be advantageous.
The Community Strength and Balance Administrator needs to be proactive, and results driven without compromising on quality. A thorough understanding of health and safety is also important.  Sound computer skills including excel are required as well as superior spoken English.
If you are a committed individual with strong values and a focus on health and well-being for older people, then this role is for you.
Please submit your CV and cover letter via the Apply Now button.
Closing date for applications, Friday 9th April at 5pm
Harbour Sport is committed to Integrity, Leadership, Passion and He Tangata and is a value-based organisation committed to 'a community physically active for life'.