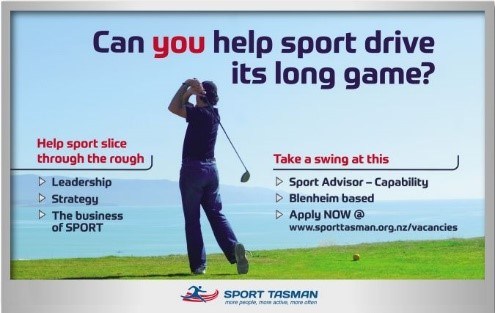 Love Sport??
Business Savvy?
Do you have the DRIVE to help Marlborough's sports organisations SLICE through the ROUGH?
We are on a hunt for a well organised, energetic, self-starter who can supercharge the impact of community sport organisations in Marlborough.
You'll need to be able to provide leadership, support, and advice to targeted sport organisations to improve their capability and performance in governance and operations.
Ability to facilitate group discussion, a proven track record in stakeholder engagement, strategic development and exceptional initiative and passion for improving the business of sport will be essential.
Advisor Community Sport – Capability
Employment Application Form – Community Sport Advisor
Applications close on Wednesday 27th September 2017