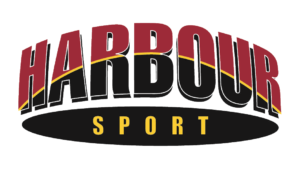 Harbour Sport's vision is a community physically active for life. Our purpose is to inspire, empower and strengthen the community through sport and physical activity. Harbour Sport supports community development for healthy lifestyles, sport and recreation and strives to influence more people to participate in sport and physical activity.
Harbour Sport is seeking a motivated, enthusiastic individual to support our Healthy Lifestyles staff working in the Green Prescription (GRx), Active Families and Community Strength and Balance programmes. This role works closely with the teams to provide administrative support including data entry and contacting clients by phone.
Key Responsibilities:
Administration:
Enter Green Prescription, Active Families or Community Strength and Balance referral information for each client into the database and excel spreadsheet
Contact referrers to confirm or request client details
Forward referrals to other Green Prescription and Active Families providers or In-Home Strength and Balance contract holders where required
Post/email GRx discharge letters to referrers regularly
File referrals received appropriately in the secure storage system provided by Harbour Sport
General administrative duties
Triage:
Contact clients referred to the Green Prescription and Active Families programmes
Book clients in for a face-to-face consultation or phone call with a GRx Healthy Lifestyle Advisor, explaining the service if needed
Contact clients referred to the Community Strength and Balance programme
Recommend appropriate Community Strength and Balance approved classes to clients
Report monthly to the GRx and Active Families Manager on Green Prescription achievements via GRx discharge meetings
Accurately maintain client records using the relevant database and maintain an appropriate hard-copy filing system
Maintain an extremely high level of client confidentiality
Experience:
In data entry
Call Centre experience is desirable
Office/Administrative experience
In the Health sector is a bonus
Skills:
Excellent oral and written communication skills in English
Excellent phone manner with the ability to build rapport quickly over the phone with a diverse range of people, including those of different ethnicities and age ranges
IT skills (Word, Excel, Internet, Database)
High accuracy and speed with data entry (typing speed 45 – 50 wpm)
High attention to detail
Understanding of different cultures and needs in relation to physical activity
Empathy for the needs of inactive people and the needs of older adults
Excellent time management and organisational skills
If you are a committed individual with strong values and a focus on community health and wellbeing then this role is for you.
Applications Close Friday 6th April 2018, at 5pm – Please apply via Seek
Download the Full Job Description
Harbour Sport is a values-based organisation committed to Integrity, Leadership, Passion and He Tangata.