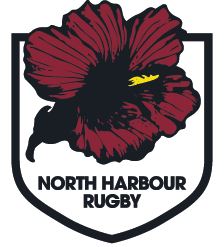 A great opportunity has arisen at Harbour Rugby as the Rugby Pathways Manager- Women, to support the growth of Women's Rugby Performance in the Province.
North Harbour Rugby was formed in 1985 and encompasses a geographical area that includes 12 rugby clubs and 18 secondary schools within the North Harbour region.
Harbour Rugby is proud of its Purpose, "Improving Lives, Through Rugby". The Union also aspires to achieve the following Vision- Growing People, Connected Community, Harbour Rugby: A Community Driven Provincial Union.
This purpose and vision is supported by the Harbour Way:
• Be A TEAM "Be proud of who we represent and put the team first"
• Be CONNECTED "Connect together and with our Community"
• Be ABOUT PEOPLE "Value our people and help others reach their goal"
• Be THE EXAMPLE "Lead with Integrity and do what we say we are going to do"
The purpose of the role is:
To develop and manage HarbOUR Rugby's Women's Performance pathway
To be considered for this role the person must be a leader to drive the Harbour Way in our community. This must be backed up by strong personal qualities and a management style that connects, grows & potentiates our people. The person must have strong administrative skills, solid sporting acumen (Rugby would be great) and have a passion for Performance & Women's Rugby. The person must also exhibit a passion and desire to connect with our community game.

Applications can be sent to David@harbourrugby.co.nz. The closing date for candidates to submit applications is Thur 28th February 2019, 12pm.