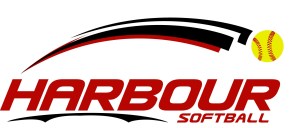 Lead the operations and strategic direction of North Harbour Softball Association
North Harbour Softball Association (NHSA) is the governing body for the sport of softball on Auckland's North Shore. Our primary purpose is to grow, develop and nurture the game.
NHSA is a not for profit organisation, responsible for the governance, competitions and events, player development, representative programme and pathway, club services and communications throughout the region.
The purpose of this role is to oversee the operation of NHSA, guiding the strategic and operational direction of the organisation.
The key areas of responsibility for the role are:
 Delivery of strategic plans to ensure the viability and growth of the sport.
Manage the day to day operations, ensuring compliance is met and delivery of best practice administration for the organisation.
Grow participation and membership while managing the commercial success of the organisation, maximising sponsorship, funding and commercial opportunities.
Management of the NHSA team, ensuring staff and volunteers are managed and developed to industry leading standards.
Report to the NHSA Board on governance and administration matters.
Liaison with key stakeholders, sponsors, agencies, sporting organisations and service providers to promote and benefit NHSA.
To be successful in this role you need to meet the following criteria:
Tertiary qualifications, or relevant experience, in Sports Management, Business, Communications or a related discipline.
Experience in a leadership role, preferably within the sporting,  not for profit sectors or a membership-based organisation.
Strong communication and leadership skills
Experience working with a Board and Committees.
Demonstrated project management and delivery skills.
Strong stakeholder management skills.
Understanding of Xero accounting software, or a willingness to learn.
Knowledge of systems and technology, including competition management software e.g. Sporty
Experience working with volunteer based organisations desirable.
Prepared to immerse yourself in the sport and culture of softball.
The nature of the role will require working outside of office hours and weekends on occasions.
To apply:
If you think you're up for the challenge, we'd love to hear from you! Please submit your resume and cover letter to the NHSA Chairperson via email: office@northharboursoftball.co.nz
Applications close 5pm, Friday 3 May 2019.