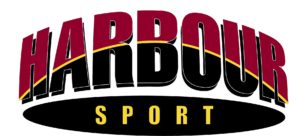 Harbour Sport is one of four regional sports trusts in the Auckland region covering the North Shore area. It was birthed in 1986 and 34 years later it has a significant role to play in how sport, active recreation and play is done on the North Shore region. Working alongside Regional Sports Organisations, Schools, other organisations and the community is something we value and thrive on.
Within Harbour Sport is the Sports Pasifik team who deal solely with the Pacific community on the North Shore. This role will help our Sports Pasifik team continue to serve our Pacific community with sports, active recreation and play through our programmes.
Responsibilities
– Delivering Intermediate and High School programmes
– Plan sessions
– Mentoring key leaders within the programme
– Support the programme coordinator to promote and implement their programmes
Requirements
– Tertiary qualification in Sport, Recreation, Health, Coaching, Community or related
– Current first-aid certificate
– 1-2 years experience in delivering group exercises or mentoring youth in some capacity.
If you are a committed individual with strong values and a focus on the Pasifik community, then this role is for you.
Applications Close Wednesday, 30th April at 4pm, apply with a Cover letter and CV.
Noted that this is a 32hr full-time position. 
Harbour Sport is committed to Integrity, Leadership, Passion and He Tangata and is a value-based organisation committed to 'a community physically active for life'
Please submit your CV with a cover letter via our SEEK listing.