Bikes in Schools is an established project which helps schools to bring about a complete package of bikes, tracks, helmets and bike storage all within the school.
Harbour Sport support the schools that have this programme, providing Teachers training.
The teachers training provides a fun and safe environment through the "Learn to Ride" workshop, where teachers learn how to deliver fundamental cycling lessons. These skills assist school teachers to develop the Bikes in School programme with confidence for their students.
The outcomes include improved delivery increased health and fitness, and improved bike riding skills. Confidence and self-esteem also get a boost.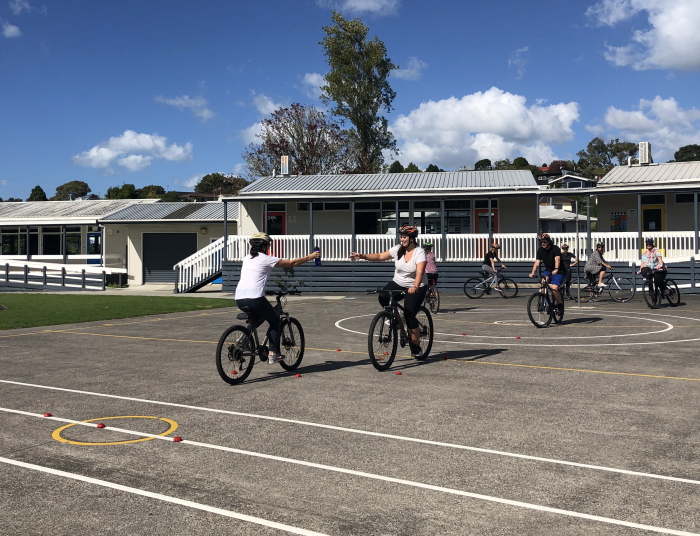 Teacher Training Opportunities Offered
Foundational Teacher Cycle Skills Training
Refresher Training
Mentoring
Foundational training is for when a school first opens its track and takes teachers through the learn to ride programme.
The Refresher training can be run annually in the school and is to help with new teachers coming into the school, and ensuring that the current teachers are still confident with delivering bike activities and can do so in a fun, safe, engaging manner.
Mentoring, occasionally some schools require 1:1 mentoring for those teachers who would like to know more or work with an instructor for longer to ensure they have the skills to then pass onto their students.
For more information about Bikes in Schools programme please contact Toni Dale.
To book Teachers Training please contact Johana Fuentealba.
Like to find out more about Bikes in Schools for Your School?