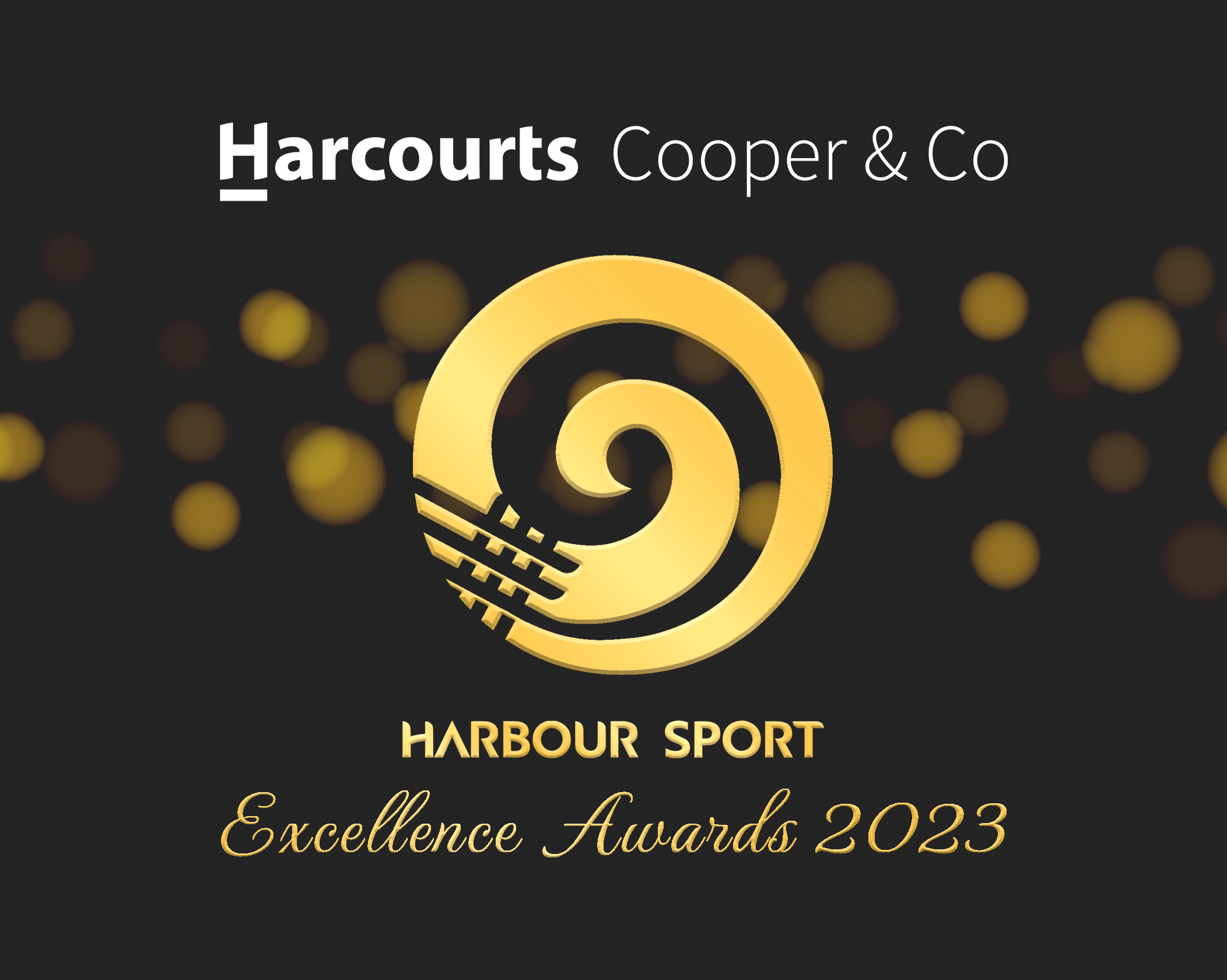 Join Harbour Sport for an electrifying evening as we come together to honour the remarkable accomplishments of North Harbours finest athletes, dedicated coaches, skilled referees and umpires, passionate volunteers, and invaluable community groups.
Our celebration doesn't stop at recognising our sportspeople, we are also celebrating the history of Harbour Sport, leading into the launch of our new brand.
Join us to witness this momentous occassion – An event you simply cannot afford to miss!
Tickets
Adult: $149.00 incl. GST
Youth: $120.00 incl. GST
Congratulations to all our 2023 Nominees!
Sportsman of the Year
Mitch Joynt (Athletics)
Shaun Stevenson (Rugby)
Rico Bearman (BMX)
George Gautry (Sailing)
Sportswoman of the Year
Michaela-Sokolich Beatson (Netball)
Kate Burley (Netball)
Lisa Carrington (Canoe Racing)
Lydia Ko (Golf)
Penina Davidson (Basketball)
Bernadette Doyle (Waterpolo)
Charli Foster (Touch Rugby)
Junior Sportsman of the Year
Ryan Parr (Hockey)
Jaden Movold (Athletics – Wheelchair Racing)
Cameron Christie (Rugby)
Jake Pye (Sailing)
Kyan Hand (Boxing)
Ewan Brazle (Sailing)
Leo Zhou (Fencing)
Junior Sportswoman of the Year
Darcy Spark (Waterpolo)
Kalea Norton (Volleyball)
Mikayla Suluape (Rugby)
Izzy Gaze (Cricket)
Skylah Tainui-Takerei (Touch)
Ashley Armstrong (Artistic Swimming)
Carys Stythe (Netball)
Zoe Crawford (Surf Lifesaving)
Kiana Stevenson (Beach Volleyball)
Aimee Bright (Sailing)
Amy Im (Golf)
Summer Osborne (Swimming)
Junior Team of the Year
Rangitoto College Premier Boys Volleyball Team (Volleyball) 
Rangitoto College Premier Girls Volleyball Team (Volleyball)
Rangitoto College Senior Girls Beach Volleyball Team (Beach Volleyball)
Rangitoto College Senior Boys Beach Volleyball Team (Beach Volleyball)
Rangitoto College Swim Team (Swimming)
North Harbour Cello U18 Premier Mens Hockey Team (Hockey)
Kristin Boys Foil Team (Fencing)
Kristin Girls Foil Team (Fencing)
Westlake Girls Premier Sailing Team (Sailing)
Westlake Girls Premier Basketball Team (Basketball)
Seb Menzies and George Lee Rush (Sailing)
Tessa Clinton and Nicola Hume (Sailing)
Regional Team of the Year
Badminton North Harbour Wisden Cup Team (Badminton)
North Harbour Senior Women Waterpolo Team (Waterpolo)
Touch North Harbour Open Womens Team (Touch Rugby)
Touch North Harbour Open Mens Team (Touch Rugby)
East Coast Bays Cricket Premiere Men (Cricket)
International Team Performance
All Star Cheerleaders – Legacy Legendz (Cheerleading)
Lisa Carrington, Alicia Hoskin, Olivia Brett, Tara Vaughan (Canoe Racing)
Logan Dunning & Beck and Oscar Gunn (Sailing)
Seb Menzies & George Lee Rush (Sailing)
Māori Sportsperson of the Year
Nikau Hawke (Rugby) 
Paige Blake (Hockey)
Keano Kini (Rugby League)
Shaun Stevenson (Rugby)
Kate Burley (Netball)
Danyon Morgan-Puterangi (Touch Rugby)
Coach of the Year
Darren Bazely (Football)
Jitka Klimkova (Football)
Jody Cameron (Basketball)
Justine Reed (Basketball)
Gordon Walker (Canoe Racing)
Mark Howard (Sailing)
Community Coach of the Year
Nick Daniels (Football)
Nick White (Cricket)
Daria Trefilova (Artistic Swimming)
Hitendra Patel (Hockey)
Nick Elrick (Rugby Union & Sevens)
Inga Gray (Rugby Union & Sevens)
Referee/Umpire of the Year
Mark Porteous (Softball)
Jimmy Wang (Touch Rugby)
Gavin Hawkeye (Hockey)
Colin French (Hockey)
Volunteer of the Year
Benjamin Watt (Boxing)
Nigel Rattray (Lawn Bowls)
Olga Vintilova (Artistic Swimming)
Benny Valaau (Rugby League)
Willie Woodhouse (Touch Rugby)
Suzette Taylor (Softball)
Inga Gray (Rugby Union & Sevens)
Sarah Brandlino (Artistic Swimming)
Club of the Year
North Shore Cricket Club
North Shore United AFC
Hobsonville Bowling Club
Waitemata Synchro Club
East Coast Bays United Softball Club
Auckland Canoe Polo 
Community Impact Award
Community Revitalize – Hibiscus Coast Raiders (Seth Gleeson and Jey Sharples)(Rugby League)
Te Hōnonga a Iwi: Restoring Rosedale Park – North Harbour Hockey Association (Nicky Shave)
Harbour Summer Tournament – Touch North Harbour (Brad Norman)
Sporting Event of the Year
WBSC Mens Softball World Cup 2022
Auckland College Climbing Series