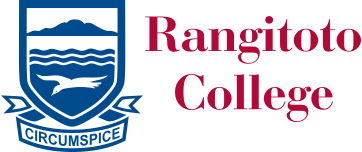 Rangitoto College seeks a super star administrator with stellar organisational skills to join our sports administration team. This position is currently 40 hours per week, 52 weeks per year with 4 weeks annual leave.
This position is one of 4 Sport coordinators who manage a portfolio of sports. Please state your experience and sports passions.
Sports coordination, organisation and event management
In depth knowledge of school sports programmes
Rangitoto College ​​​​​​​provides over 40 different sports. Students are encouraged to participate in sport throughout their time at the College. With an extensive range of sports on offer and with a focus on long-term healthy lifestyle choices, students are challenged to unlock their potential and expand their talents. Our sporting facilities are among the very best in New Zealand. They include an Olympic-standard water-based hockey turf, three gymnasiums (including full sized basketball and netball courts), fully equipped modern fitness centre, indoor cricket nets and bowling machine, and the nearby athletics track at the Millennium Institute.
The successful applicant will be required to foster and maintain close relationships with students, parents, teachers, coaches and school and community sporting bodies. In this role the applicant will be part of a team responsible for the coordination of summer and winter sports, event management, sport development and sport administration. Each manager is responsible for a portfolio of sports. This role will also have a large involvement in the Sports Departments key events including school sports days and exchanges, sports awards and teams attending tournaments.
Our ideal appointment will have a minimum of 2 years administration experience with proven organisational skills, excellent verbal and written communication and be a team player who enjoys problem solving. An ability to listen and use critical thinking skills to resolve situations will allow this person to be successful in their role.
 Applications Close 8 October 2023